After facing one of the most difficult years at Michigan State University, College of Arts & Letters seniors Olivia Gundrum and Alia Jones have been chosen as the Spring 2021 Commencement Speakers.
Gundrum, an Honors College student graduating with a B.A. in English with a focus in English Secondary Education, and Jones, a Citizen Scholars student graduating with a B.A. in Humanities-Prelaw with cognates in Public and Professional Writing and African American and African Studies, will represent the class of 2021 in prerecorded video messages that will be presented at the three in-person College of Arts & Letters commencement ceremonies scheduled for Saturday, May 1.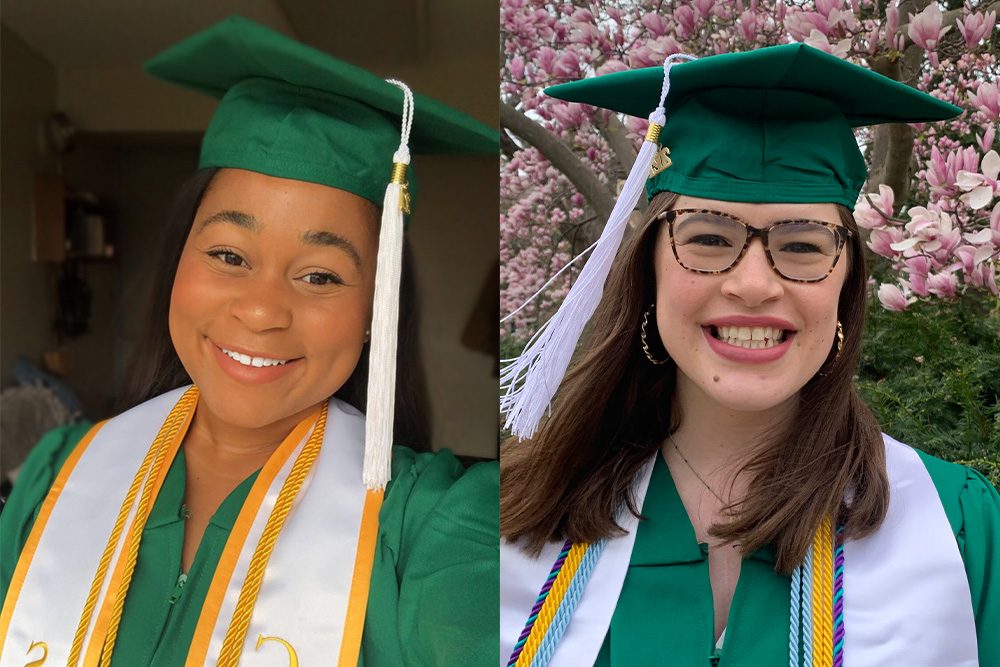 "Being selected to represent the Class of 2021 as a student commencement speaker is something I have always dreamt of," Jones said. "I am thankful for the opportunity to have an in-person ceremony and speak at my commencement."
Both Gundrum and Jones look to inspire their peers during the first in-person commencement ceremonies since 2019 as they celebrate having completed their undergraduate degrees and move forward from a challenging academic year.
"As a first-generation college student, it's deeply meaningful to be able to speak on behalf of our graduating class," Gundrum said. "Speaking at graduation is incredibly significant because I know how hard this senior class has worked, and I'm really excited to be able to honor all of our accomplishments.
"My hope is to acknowledge the gravity of this accomplishment, especially given our unprecedented senior year. I'm hoping to provide an opportunity for all of us to take pride in everything we've accomplished throughout the past four years, despite the many obstacles we have faced."
Jones also said that graduating amidst a pandemic "required a lot out of each student and showcases our ability to adapt and persevere despite our current circumstances."
The student's success, as well as this ability to adapt and persevere, was supported by the College of Arts & Letters faculty.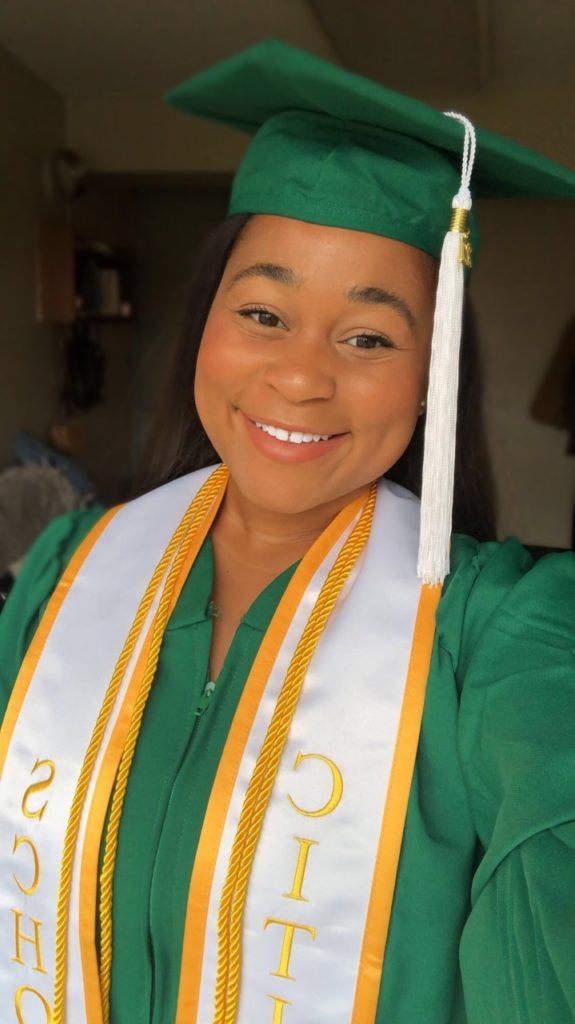 "My time in the College of Arts & Letters has been transformative and filled with immeasurable growth," Gundrum said. "The faculty and staff have been completely supportive and understanding throughout the past year."
Jones felt the same kind of assistance from the college, saying that the College of Arts & Letters "constantly expressed the sentiment that they would be willing to partner with me to create the world and future that I want to see for myself."
Despite the many adversities brought on by COVID-19, Gundrum and Jones look forward to their future after graduation. Gundrum will begin her 5th year internship through the College of Education and Jones is looking forward to "career-making, meaningful contributions and impacts within my local and global community." 
Written by Alec Parr