Undergraduate Degree Ceremonies
A commencement will be held in-person and livestreamed for all undergraduate students at the Erickson Hall parking lot.
English; Film Studies; Professional and Public Writing; Interdisciplinary Humanities; and Experience Architecture
Art, Art History, and Design; Theatre; Religious Studies; and Humanities-Prelaw
Linguistics & Languages; Global Studies in the Arts and Humanities; Romance & Classical Studies; Philosophy; and Women's & Gender Studies
Advanced Degree Ceremonies
A virtual commencement will be livestreamed for all advanced degrees.
Master's and Educational Specialist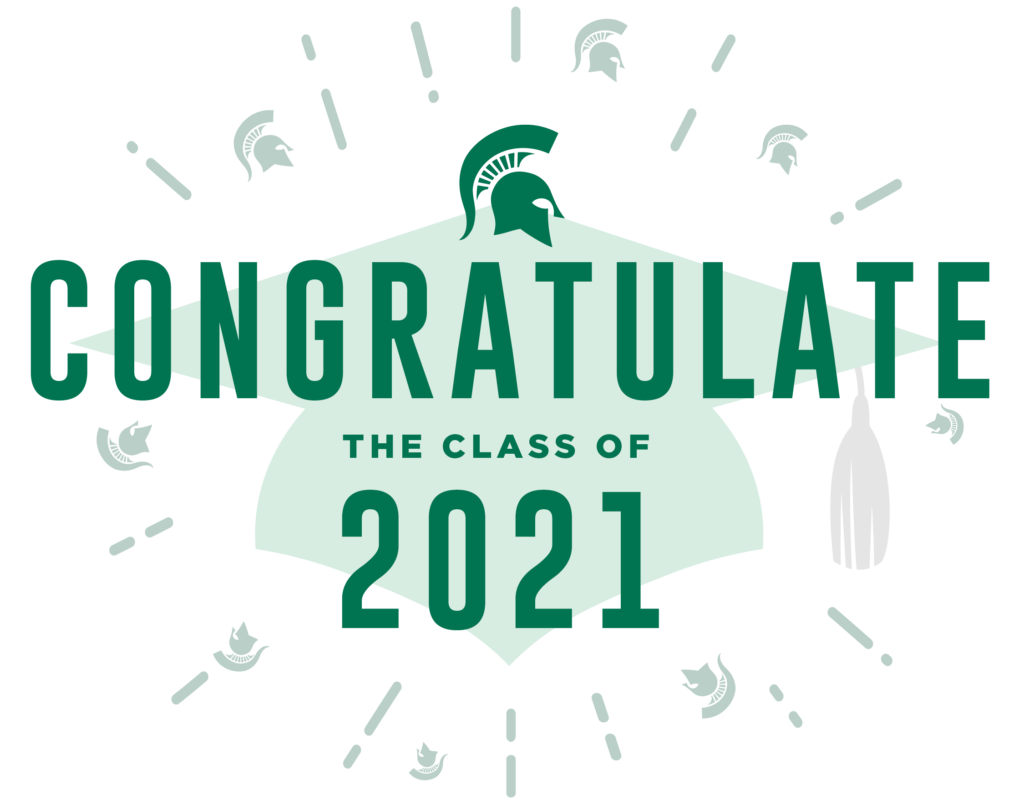 We are so proud of the newest members in our Spartan Alumni Family. Please leave a note of encouragement and congratulations to the Class of 2021.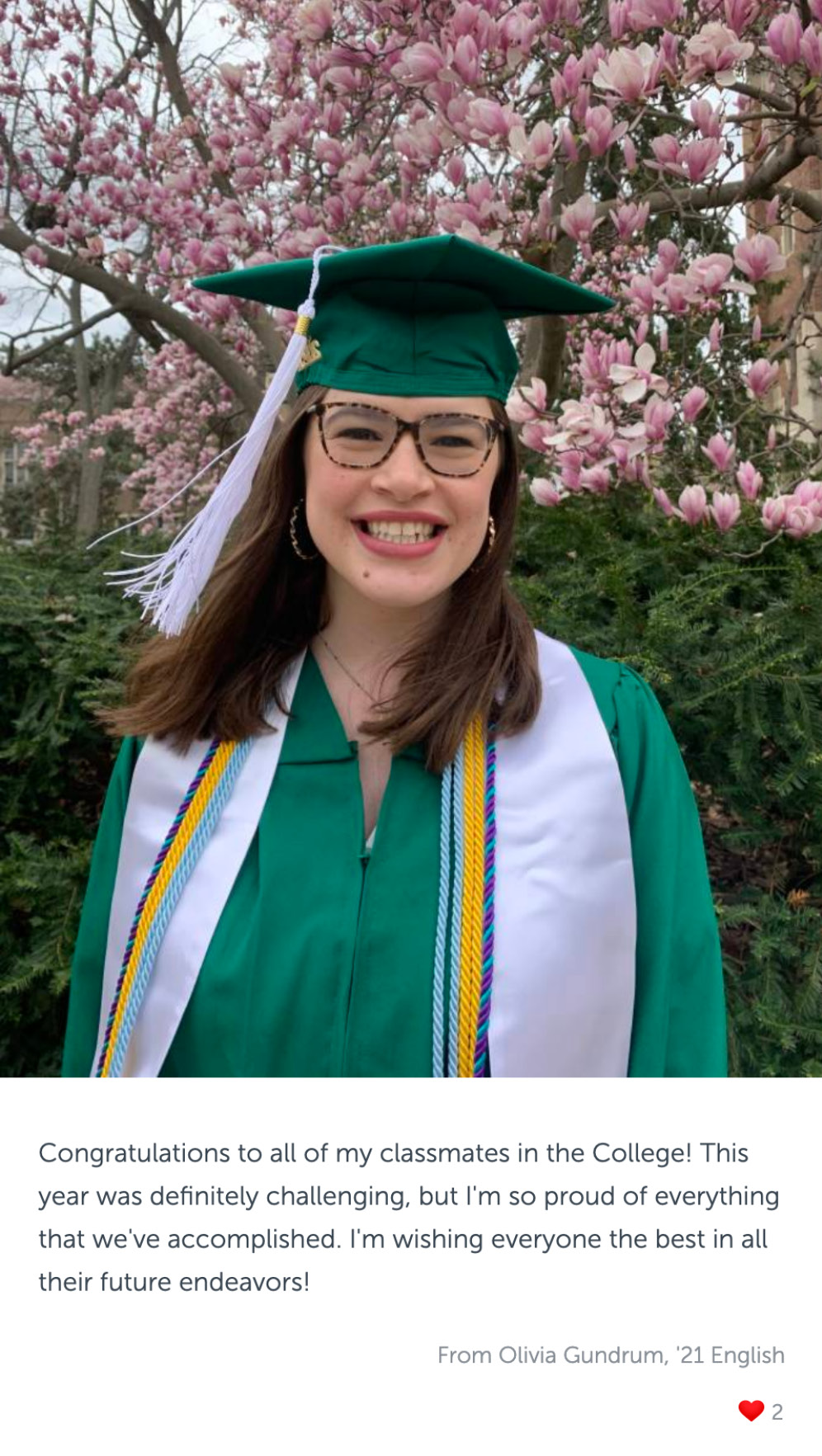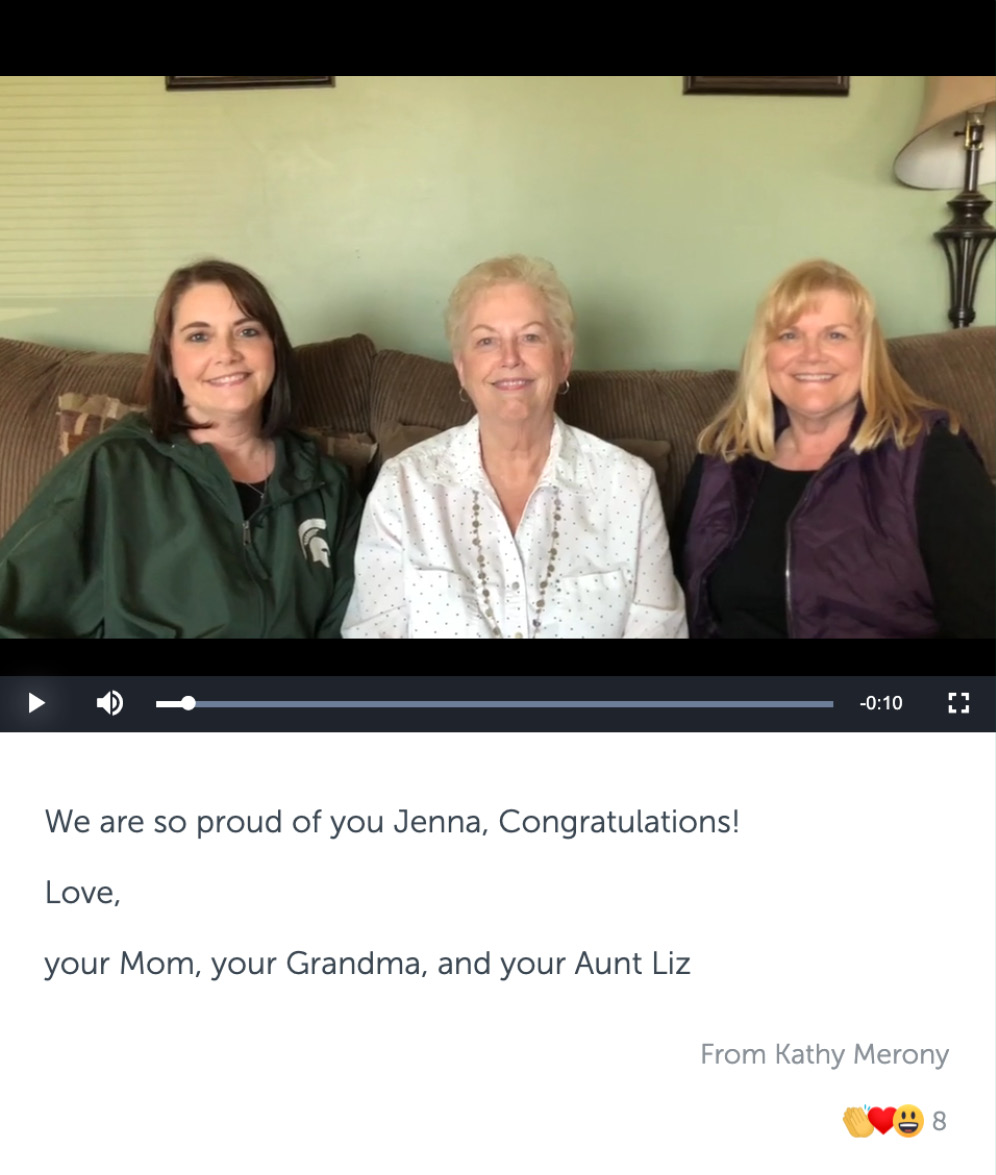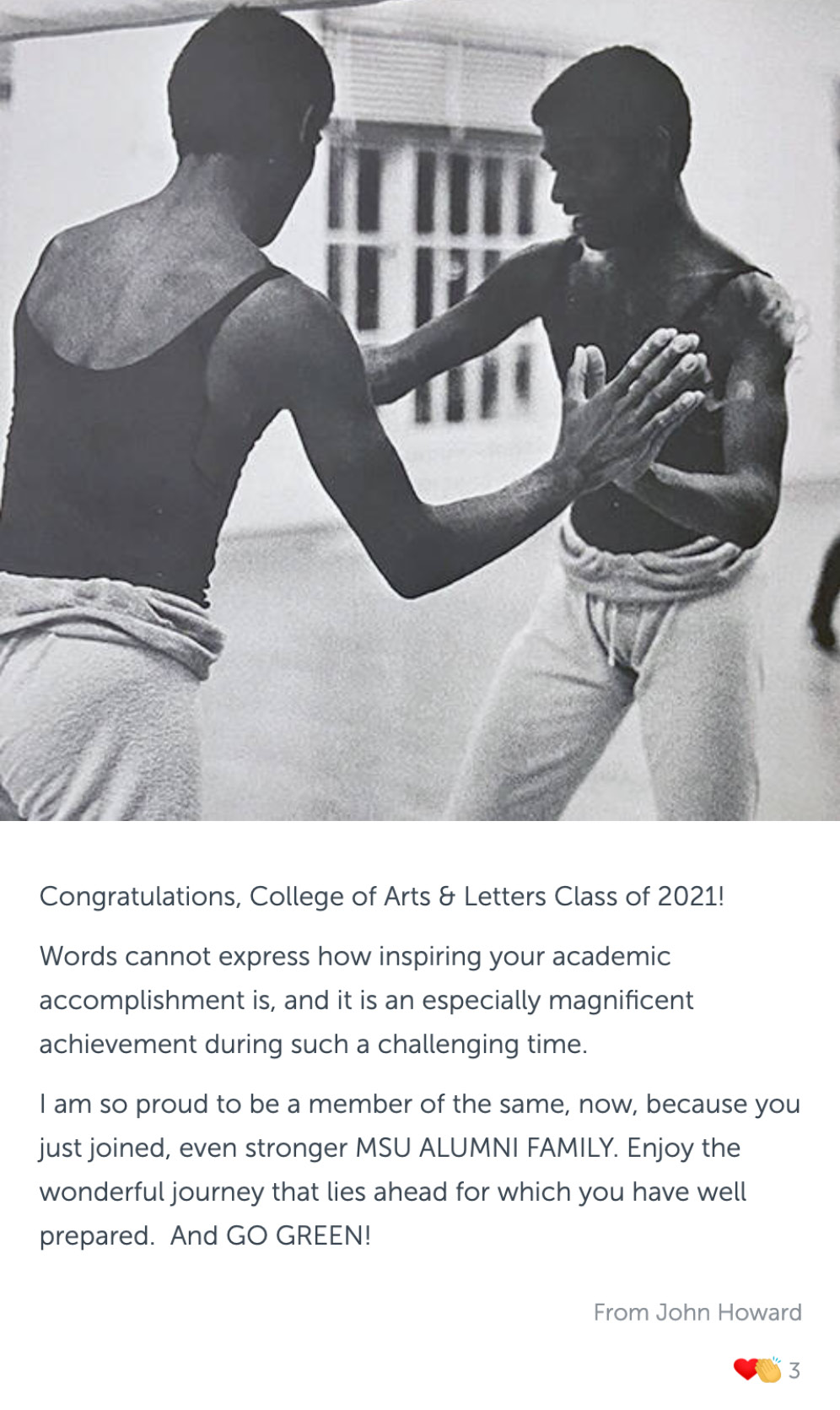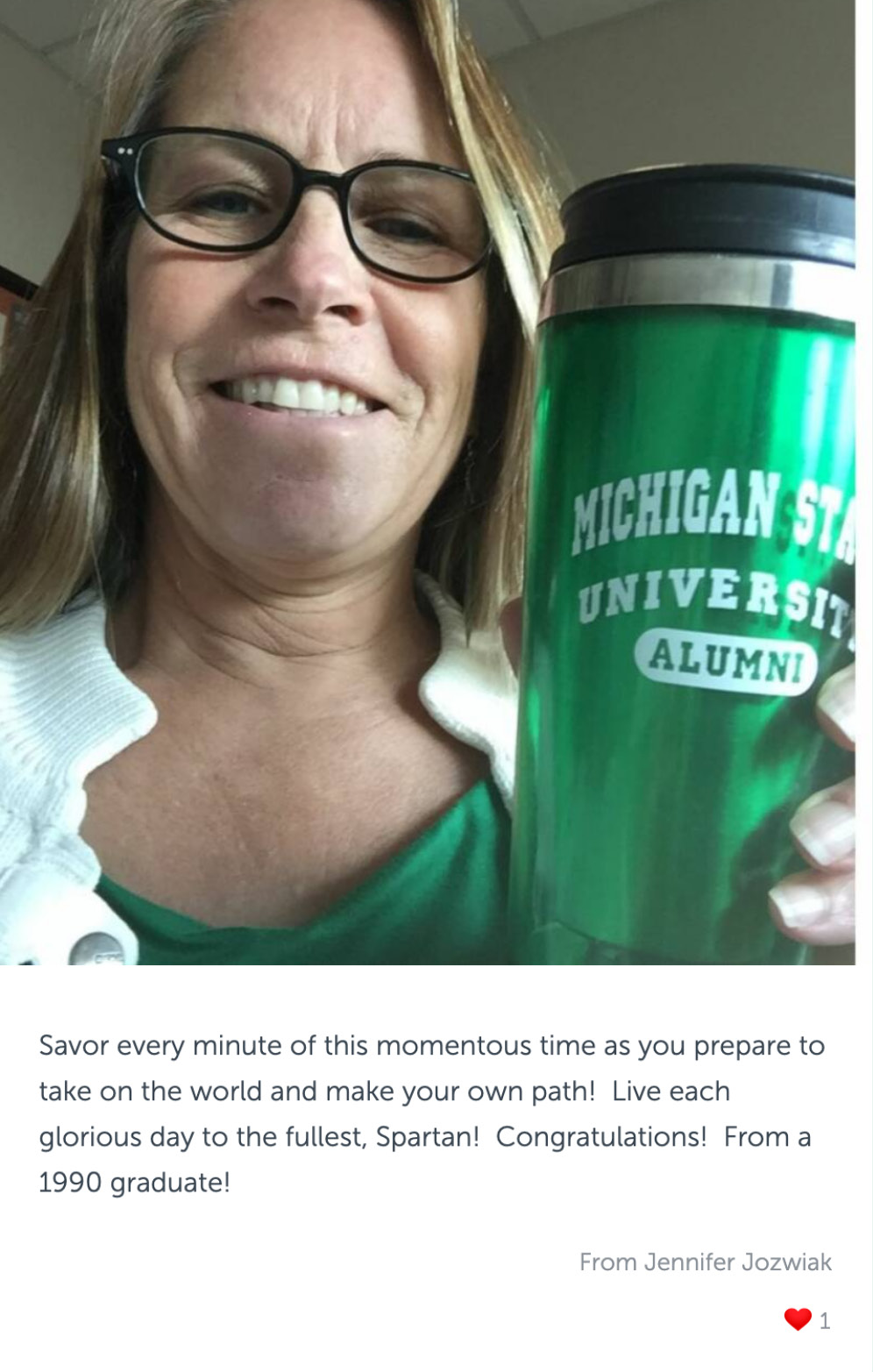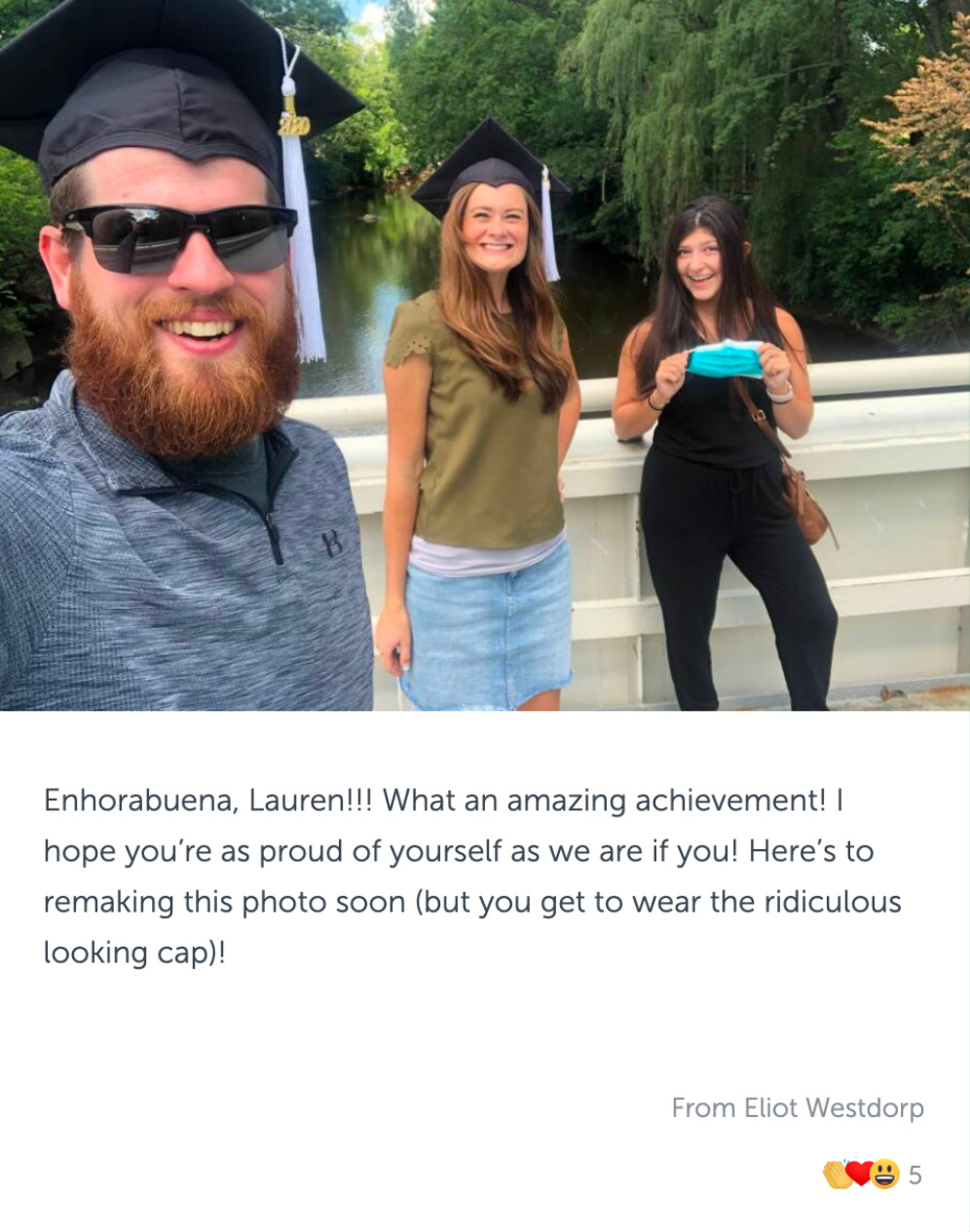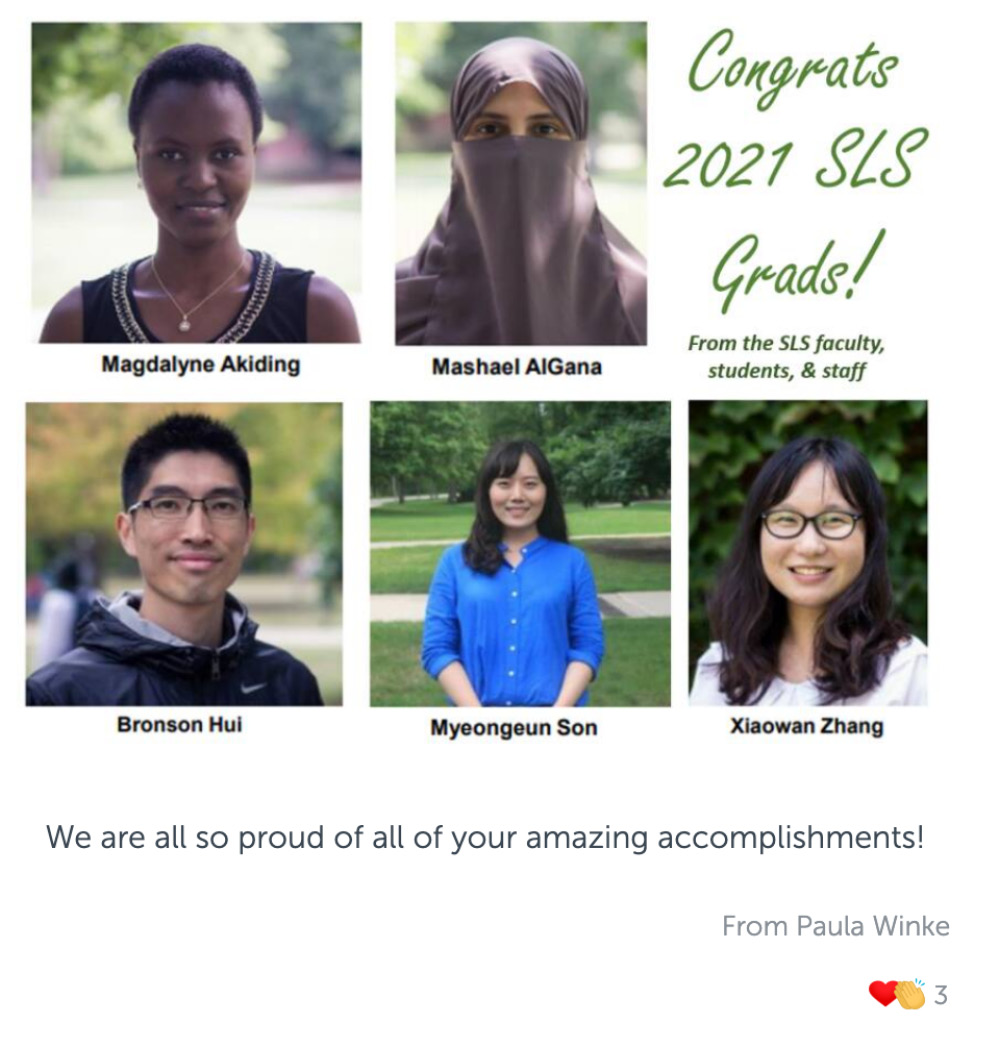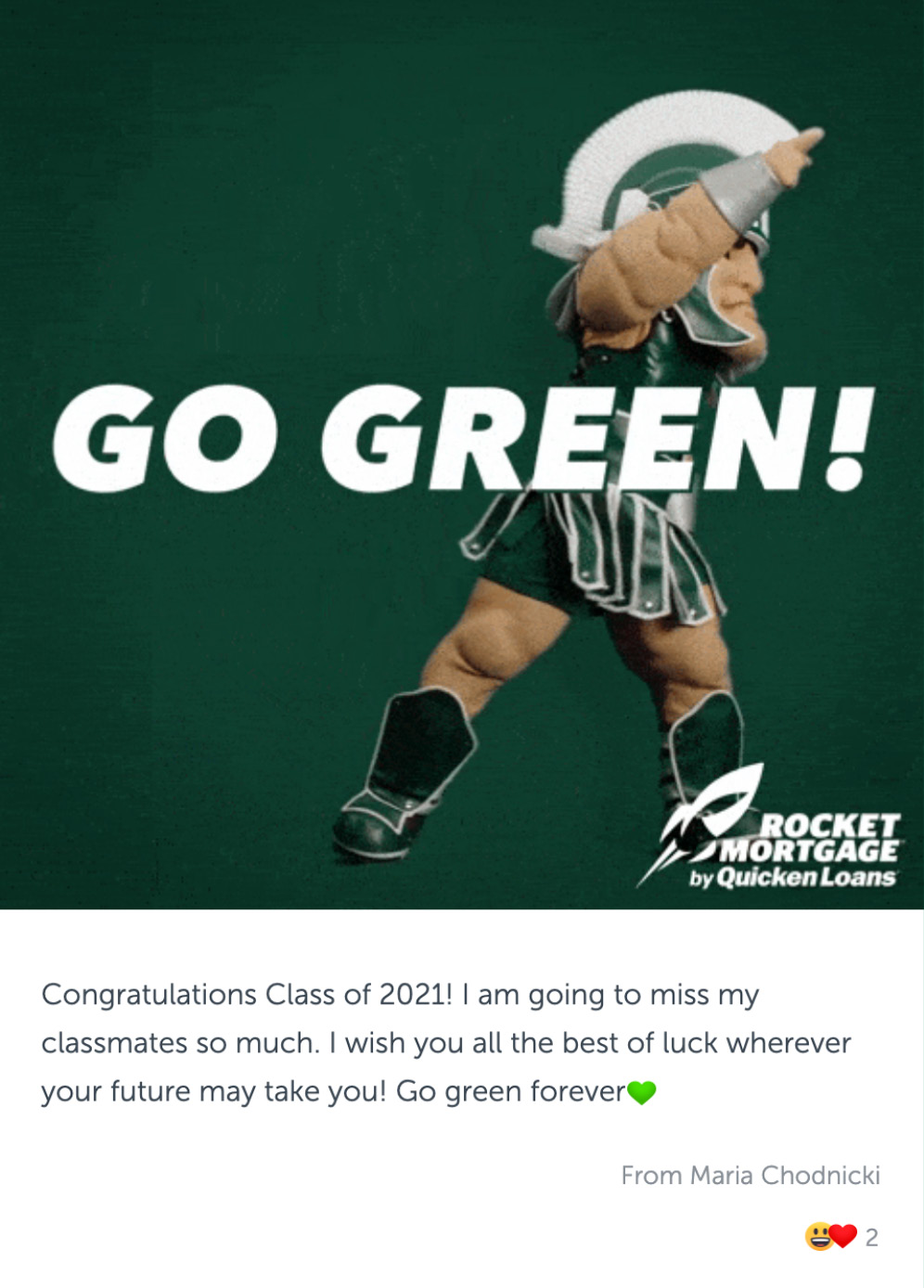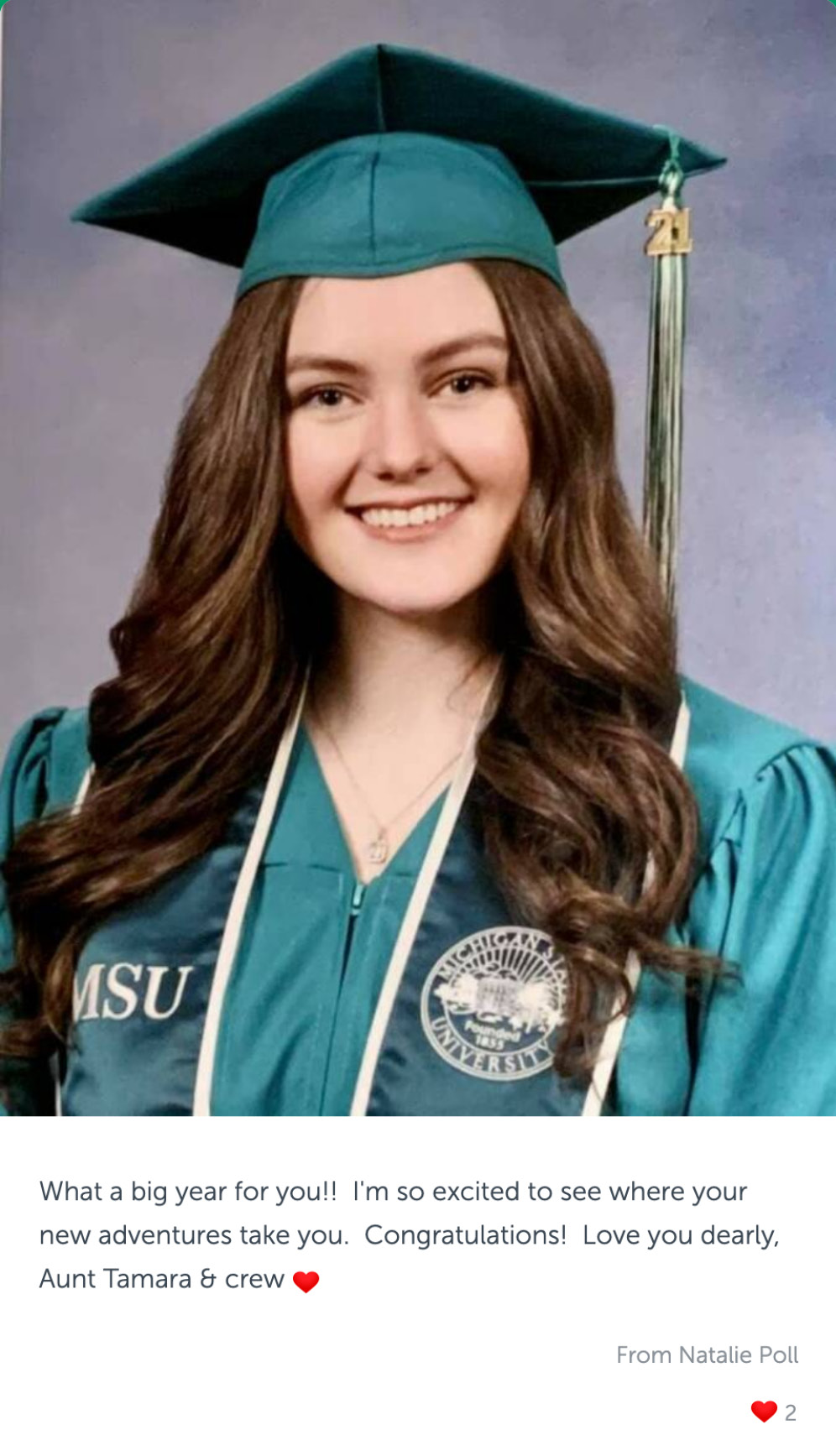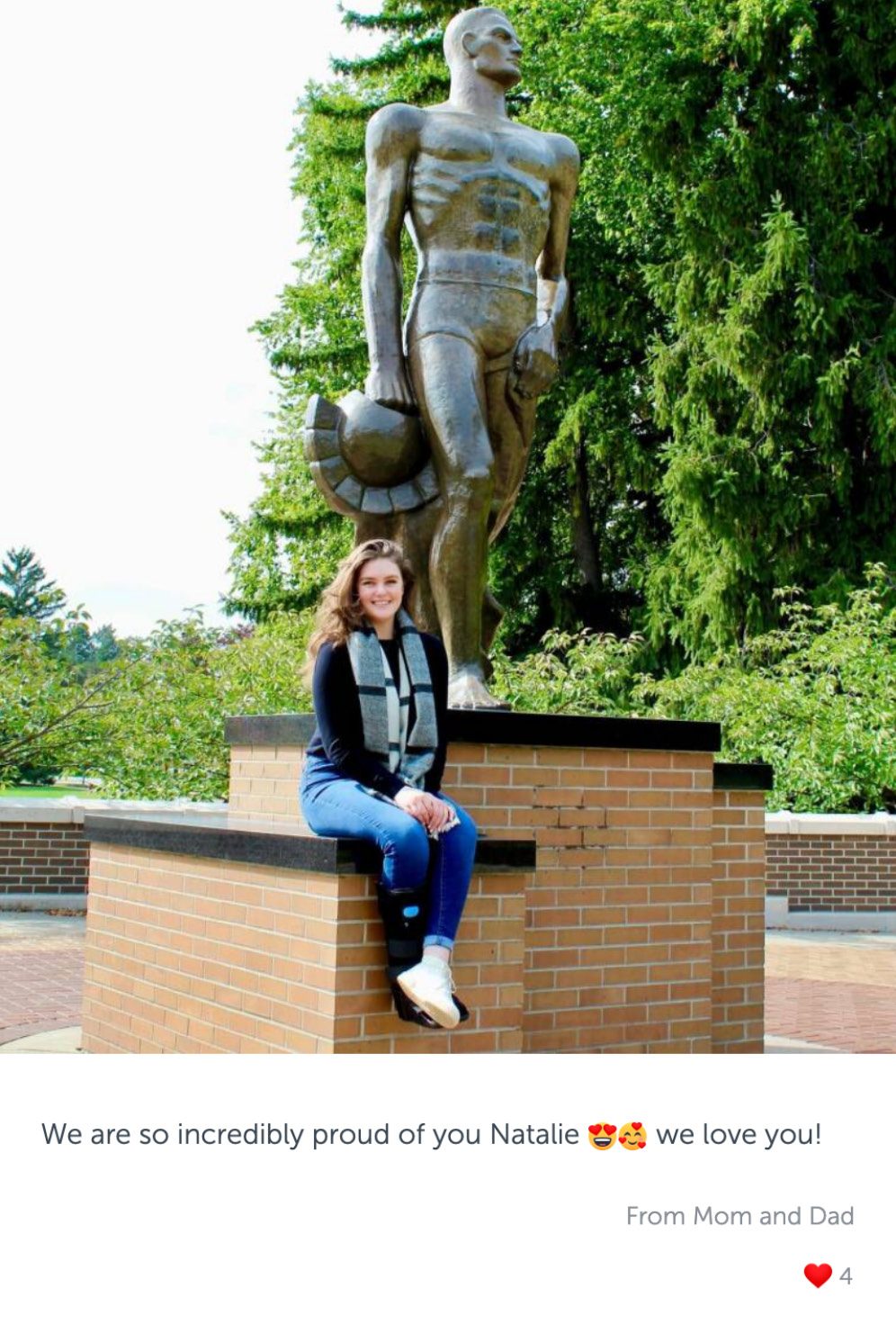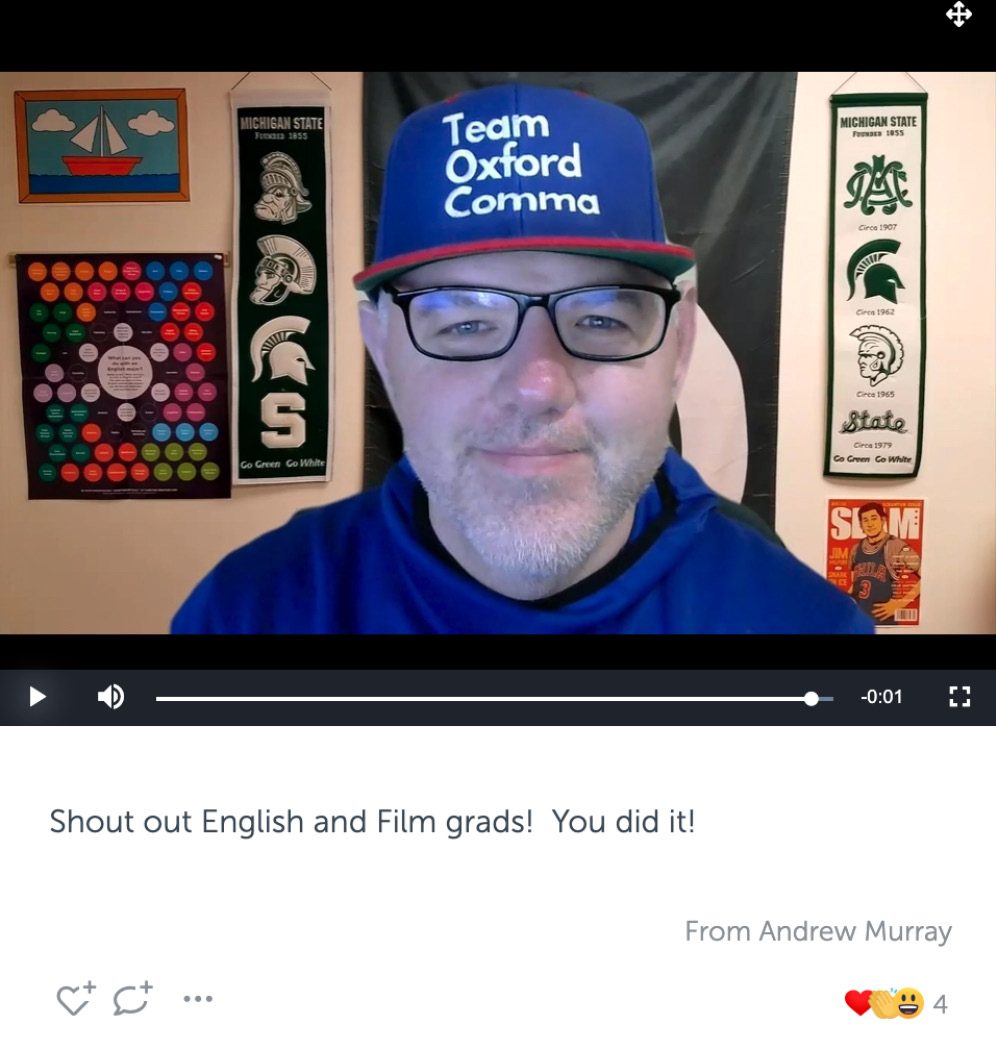 "Congratulations to the Class of 2021! You are now prepared to invent a future that is more caring, resilient, innovative, and just. Draw on the core values of your liberal arts education to restore connections and deepen relationships in communities across the globe."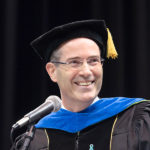 Caroline H. 
Chuah
Linguistics Major, Honors College
Katarina M. Genson Apparel and Textile Design Major
Alexander P. Hughes Russian Major, Materials Science and Engineering Major, Honors College
Amanda T. Ling English Major, Honors College
Outstanding Senior Achievement Award
Richard Swinson Spanish Major, TESOL minor
Undergraduate Alumni Award
Jason Dernay Theatre Major, Management Major, Honors College
Program & Faculty Shoutouts