Richard Swinson, who is graduating this spring with a B.A. in Spanish and a minor in Teaching English to Speakers of Other Languages (TESOL), is this year's recipient of the College of Arts & Letters Outstanding Senior Achievement Award, which annually recognizes a graduating senior for academic excellence, service and leadership, commitment to personal and professional development, and commitment to cross-cultural sensitivity and diversity. 
"Having been named the recipient of this award serves as a symbolic representation of the ways in which I've accomplished what I set out to do from my very first day in East Lansing as a freshman at MSU: To make the most out of my experience as a Spartan," Swinson said. "I've worked hard during my four years here, but none of my achievements or accolades would have been attainable had it not been for the support I received from all the individuals in my life who helped me along this journey such as my friends, family, professors, advisors, and mentors. Winning this award does not only represent my successes, but also the successes of those around me, and I feel very grateful to be able to say that."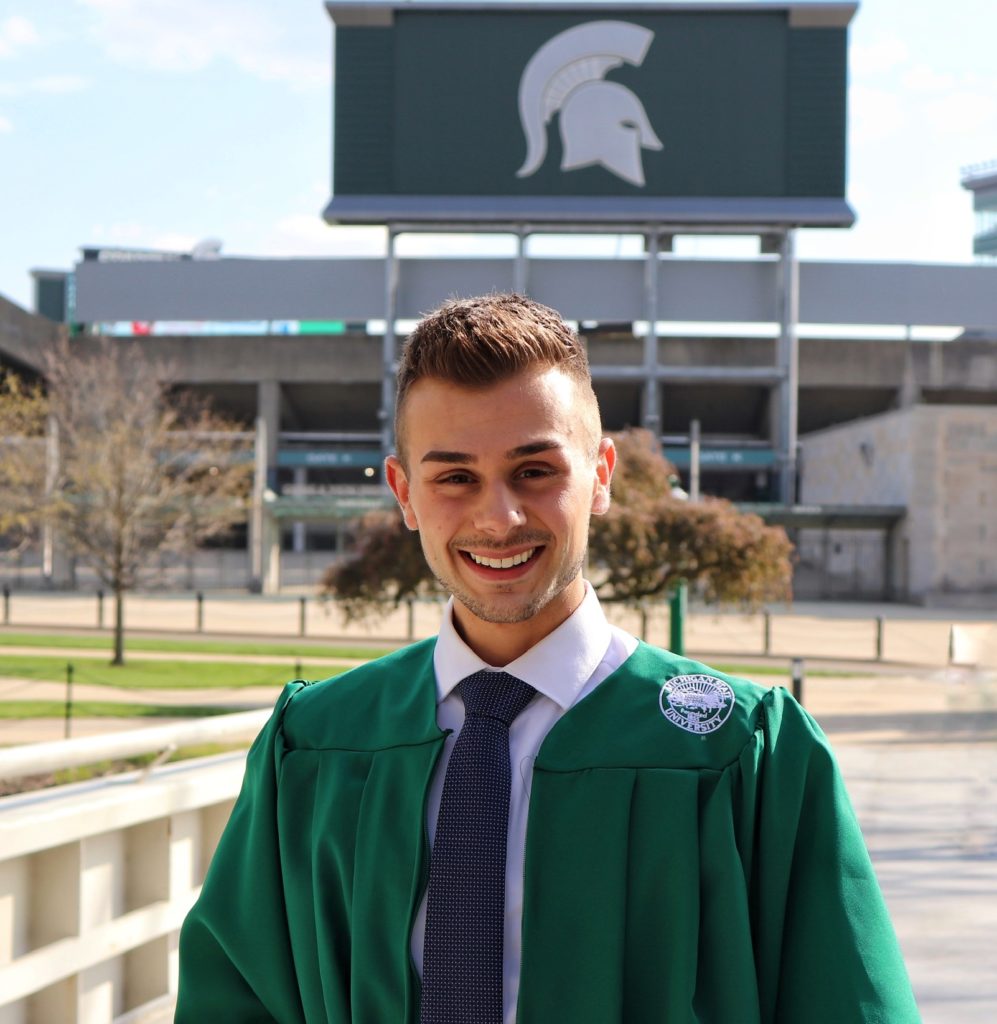 Swinson is part of the College of Education's Teacher Preparation Program for Secondary Education. Next year, he will complete his fifth-year student teaching internship at Grandville High School and will earn endorsements from the state of Michigan in the secondary subjects of Spanish and English as a Second Language. He already has completed pre-internship placements at Haslett High School and East Lansing High School and served as a 7th Grade Language Arts and Literacy Mentor at Waverly Middle School.
The most memorable part of Swinson's MSU education, he says, is the academic-year Spanish Language and Culture Study Abroad he did in Valencia, Spain, where he worked as an English Teaching Assistant at a local high school and a Spanish-English Translation and Research Intern at the Universitat de València.
The six months I spent in Spain were transformative, to say the least, and I'll hold the memories I made across Europe with my friends and family close to my heart for the rest of my life.
During this "Hispanic Studies in València, Spain," study abroad experience, Swinson took fully immersive Spanish classes at the University of Virginia satellite school in València on topics such as phonetics, translation and interpretation, literature, history, and humanities. He developed global competency through immersion in the Spanish language and culture while living with a host family and participating in cross-cultural events. He also visited 10 European countries during his weekends and holiday travels.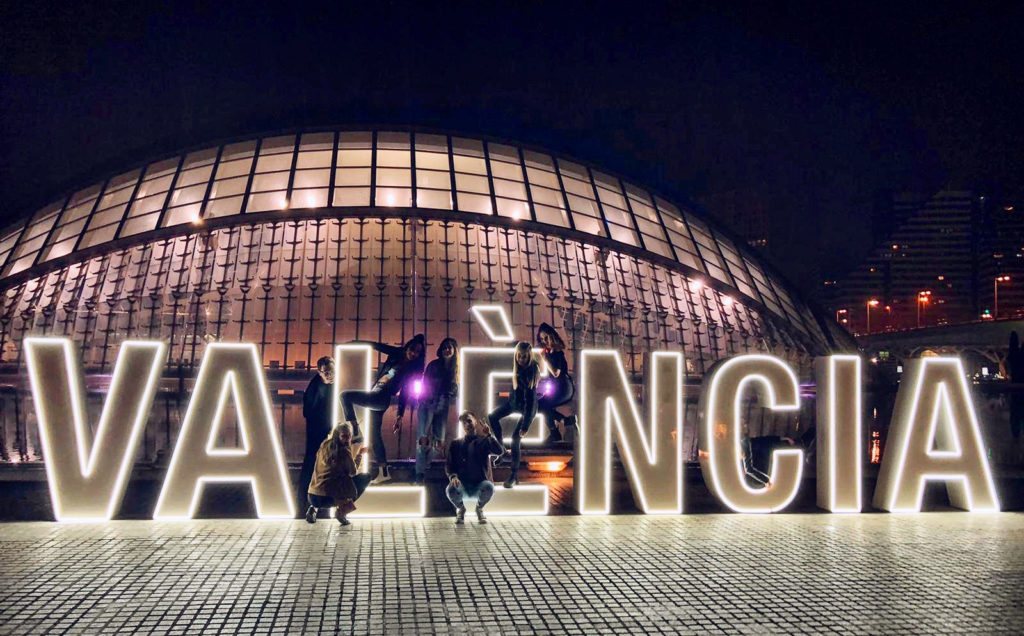 "The six months I spent in Spain were transformative, to say the least, and I'll hold the memories I made across Europe with my friends and family close to my heart for the rest of my life," Swinson said. "I learned so much during my study abroad experience about not only the Spanish language and the culture of Spain, but also about the importance of being able to communicate across differences. Studying abroad helped me grow in terms of my patience, empathy, bravery, resilience, compassion for others, and knowledge of the world. I would not be the student of Spanish, the future language educator, nor the person in general, that I am today had it not been for this incredible experience."
To support this study abroad experience, Swinson received a number of competitive scholarships at MSU including the Nancy Marino Memorial Study Abroad Scholarship, College of Arts & Letters Study Abroad Scholarship, and Department of Romance and Classical Studies Study Abroad Scholarship.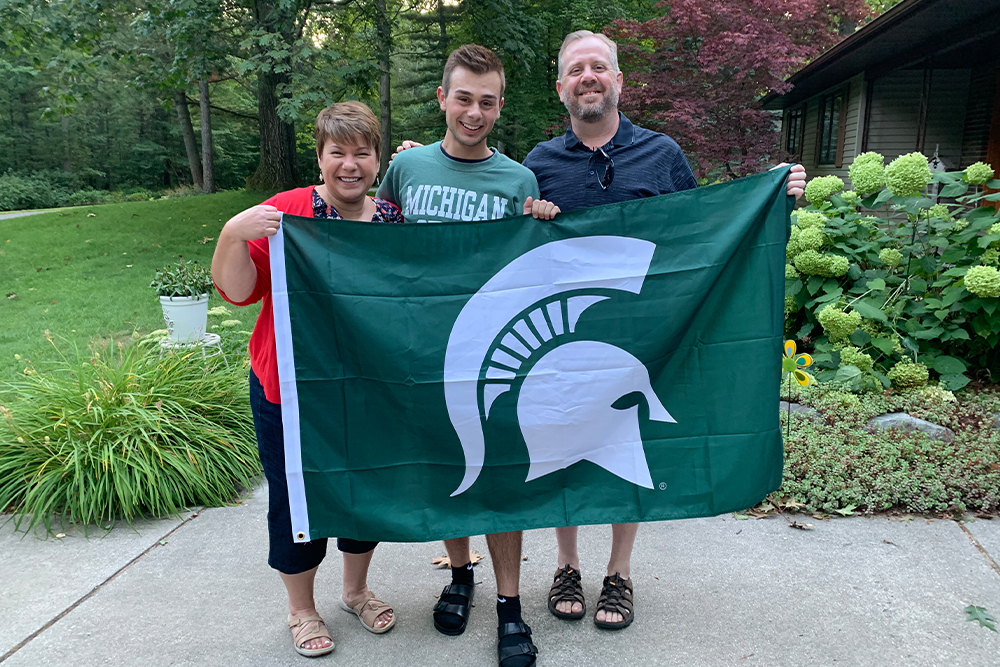 Swinson also expanded his experience with Spanish at MSU and in the local community by working as a Spanish Instructor for the Okemos World Languages Program, Writing Consultant for the Spanish Writing Center at MSU, Instructor for the Spanish for Kids Program, and Academic Tutor for the Refugee Development Center.
As evidence of his hard work, in July 2020, Swinson received an Advanced-Mid rating on the ACTFL Spanish Oral Proficiency Interview, an internationally recognized foreign language speaking exam.
Social justice work in education plays an invaluable role in helping all educators honor and value the diverse lived experiences and intersectional identities of the students we serve.
In addition to his involvement in Spanish-centered opportunities, Swinson also has accrued a diverse portfolio of professional experiences at MSU. He worked as an Undergraduate Learning Assistant for Advanced Academic English courses, a Research Assistant for a Ph.D. project in the field of second language studies, and a Resident Assistant. He aided incoming MSU students as an Orientation Leader for the New Student Orientation program and, more recently, as a New Student Orientation Coordinator/Supervisor. He also was a member of Alpha Phi Omega, the co-ed service fraternity.
After receiving his teacher certification, he plans to teach English in a Spanish-speaking country and travel for a few years before pursuing graduate school.
"My ultimate career goal is to work in educational policy and administration in order to advocate for social justice pedagogy and practices to have a more active seat at the table in the American K-12 public education system," Swinson said. "I believe that social justice work in education plays an invaluable role in helping all educators honor and value the diverse lived experiences and intersectional identities of the students we serve."