Ja'La Wourman, who will receive her Ph.D. in Writing, Rhetoric, and American Cultures from Michigan State University this spring, was hired to the James Madison University College of Arts and Letters cohort designed to expand the university's teaching and research expertise in racial and social justice, minority cultures, and critical race studies. She will join James Madison's School of Writing, Rhetoric, and Technical Communication as an Assistant Professor in Fall 2021.
Wourman has expertise in the areas of race and culture in professional and technical communication with a specialization in digital media and African American rhetoric. She has taught courses on writing as inquiry, English composition, and writing, rhetoric, cultures, and communities.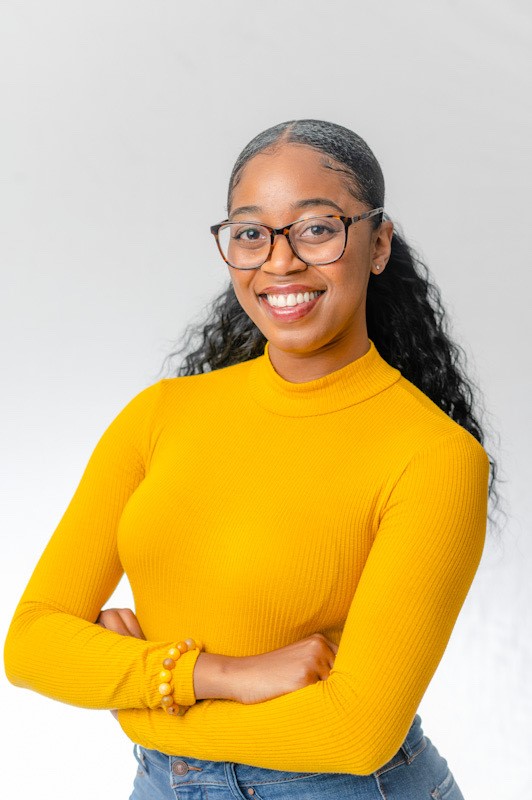 "Being able to learn from people [at MSU] who bring with them unique experiences and expertise has been amazing," she said. "For me, coming to a research institution was an eye-opening experience that I did not think would be part of my graduate trajectory. One of my favorite parts has been seeing how research impacts the community and discipline-specific scholarship."
As a doctoral student, Wourman's research focused on social media branding and content strategies used by Black women entrepreneurs.
"I was really curious about the Black women's experience because, as a minority business owner, your experience is going to be very different than others," Wourman said. "With the rise of social media being a highly valuable tool in your mode of communication as a business owner, I was curious about how these women are using social media platforms to not only reach their audience but how their identity plays a role in how they use those platforms."
Being able to learn from people [at MSU] who bring with them unique experiences and expertise has been amazing.

Ja'La Wourman
Wourman is a recipient of the King-Chávez-Parks Future Faculty Fellowship award, which aims to increase the pool of academically underrepresented candidates pursuing faculty teaching careers in postsecondary education. The $35,000 award, funded by the State of Michigan's Michigan Talent Investment Agency and the Michigan State University Graduate School, assists doctoral students as they finish their degree. MSU supplements the award with a health care allowance, one credit of tuition and fees for the fall and spring semesters, and one credit of tuition and fees for a summer semester.
"This fellowship was an amazing opportunity," Wourman said. "It addresses the needs of making sure the university is a more equal and equitable place that doesn't discriminate and gives equal opportunity."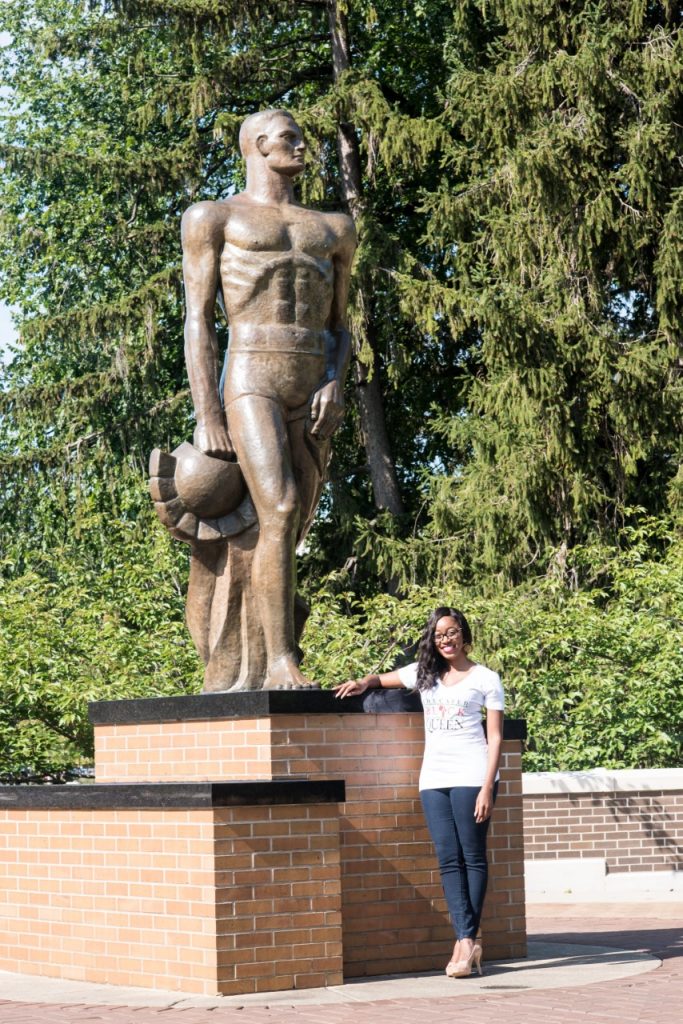 During her time at MSU, Wourman taught first-year writing courses, which allowed her to invest in her passion for mentoring and teaching college students.
"Being able to interact with first-year students when they first get to the university is such an honor," Wourman said. "First-year students are the most impressionable, and professors have the largest impact on how they view education and how their college experience will be. For me, being able to work with so many freshmen students and to be a part of their journey at the university is my favorite part of MSU. The conversations I get to have and being able to build community in a classroom has been so much fun."
One of my goals always has been, no matter what career path I go down, to always try to achieve the highest level of expertise and knowledge in that career path. I've had that mindset my entire life.

Ja'La Wourman
Mentoring and teaching have always been passions for Wourman. As an undergraduate student pursing a Language, Literature, and Writing degree at Eastern Michigan University, she was part of several faith-based groups that centered around mentoring and leadership. After earning her bachelor's degree, she attained a ministry degree at World Harvest Church in Ohio, where she congruently began a communications position within the church.
"Writing for the church was my first real introduction into the professional writing field, which led me to pursue my masters," Wourman said. "That position was the first time I was writing for different purposes and organizations."
Wourman received a master's degree in Written Communication from Eastern Michigan and ultimately decided to pursue a Ph.D. at MSU.

"One of my goals always has been, no matter what career path I go down, to always try to achieve the highest level of expertise and knowledge in that career path," she said. "I've had that mindset my entire life. Growing up in my family, they always focused on education and professionalism and success. My parents really instilled those values in me."